Victor® Traditional Mouse Defense Kit
Special Price
$49.99
Regular Price
$73.47
Earn 980 rewards points on your purchase!
Drive rodents away with a 3-step integrated approach
Trap: Quick-Kill® uses Precision Strike Technology™ to ensure a quick, humane kill
Repel: PestChaser® PRO produces a high frequency ultrasound to repel rodents
Monitor: TIN CAT® is designed for humane catch & release, holding up to 30 mice at once
Includes Quick-Kill® Mouse Traps, a PestChaser® PRO Repellent, and a TIN CAT® Mouse Trap
Victor® Traditional Mouse Defense Kit
Mice are unwanted guests no matter what the situation. They're destructive to homes and carry diseases that pose a threat to your family and pets. When mice invade your home, it's important to take a proactive approach. The Victor® Traditional Mouse Defense Kit includes everything you need to get an infestation under control and keep it from coming back. This all-in-one defense kit includes a pack of Quick-Kill® Mouse Traps, a PestChaser® PRO Ultrasonic Repellent, and a TIN CAT® Mouse Trap.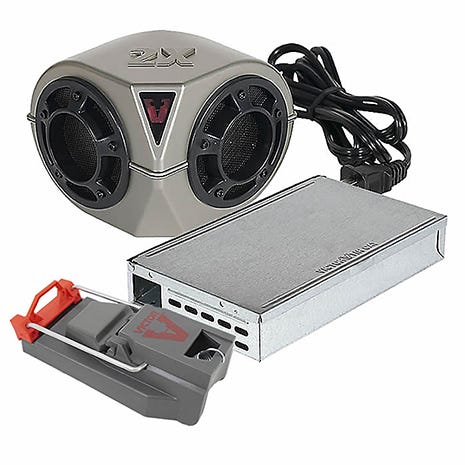 Drive Rodents Away with An Integrated Approach
The number one way to get rid of rodents is by using an integrated approach. Rodents learn very quickly, so keep them guessing (and out of your house) with a 3-step approach. Use traps to eliminate rodents quickly before they can gain a better foothold on your property. Once you've regained control, employ repellents to prevent them from returning. Finally, leave out a live trap to monitor the situation so you can catch a resurgence as soon as it begins.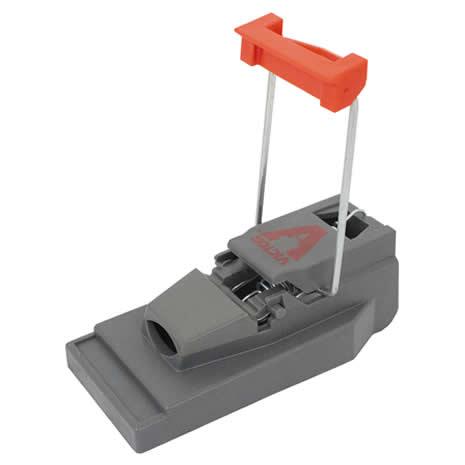 Quick-Kill® Mouse Trap
When you find rodents in your house, you want a solution that will get rid of them fast! The Victor® Quick-Kill® Mouse Trap uses powerful Precision Strike Technology™, ensuring a quick, humane kill. The trap is equipped with a covered bait trough which eliminates the chance of bait theft. To use, simply fill the covered bait trough with bait, pull back the red kill bar until it clicks into position, and place it against walls or any other locations that mice likely travel. When the mouse is caught, simply lift up on the kill bar to dispose of the dead rodent.
PestChaser® PRO
The Victor® PestChaser® PRO is one of the most powerful humane pest controls on the market. The device emits alternating high frequency sound waves that irritate rodents and drive them away from your home. The noise is completely inaudible to humans and non-rodent pets. To use, simply locate an area where you think rodents may be, plug into an outlet, and clear all surroundings away from the device. Then just relax and let PestChaser® do the work for you! For best results, remove all likely food sources that may attract rodents prior to use.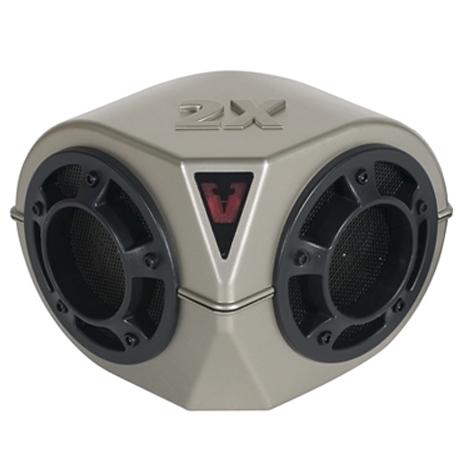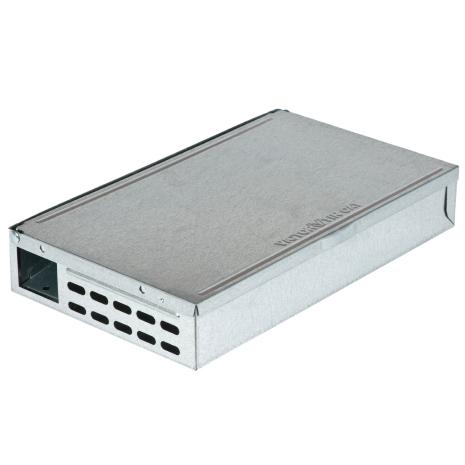 TIN CAT® Mouse Trap
Humane capture of mice is easy with the Victor® TIN CAT® Mouse Trap. This large mouse trap captures mice in a hands-free, non-lethal manner, letting you release them into the wild. The inconspicuous design and secure construction keep curious children or pets in your home away from the trap. Use it to monitor for a resurgence of infestations. This larger trap can hold up to 30 mice before it needs to be emptied, making it ideal for larger infestations.
Victor® Traditional Mouse Defense Kit
Do you want to know more helpful details about the Traditional Mouse Defense Kit? Take a closer look at the in-depth specifications for this product.
Victor® Traditional Mouse Defence Kit
Model #
BMOUSEKIT1
Includes
For Use Against
Mice
Recommended Usage
Integrated 3-Step Approach

Trap to quickly eliminate the infestation with the Quick-Kill® Mouse Traps
Repel with the PestChaser® PRO to keep rodents from returning
Monitor for the return of an infestation with the TIN CAT®

WARNING: This product can expose you to chemicals including lead and lead compounds, which are known to the State of California to cause birth defects or other reproductive harm. For more information go to www.P65Warnings.ca.govwww.P65Warnings.ca.gov.
Victor® Traditional Mouse Defense Kit
Model #
BMOUSEKIT1
Includes
For Use Against
Mice
Recommended Usage

Integrated 3-Step Approach

Trap to quickly eliminate the infestation with the Quick-Kill® Mouse Traps
Repel with the PestChaser® PRO to keep rodents from returning
Monitor for the return of an infestation with the TIN CAT®