Victor® Smart-Kill Electronic Rat Trap
As low as
$49.99
Regular Price
$83.49
Victor® Smart-Kill Electronic Rat Trap
71
3.9
5
1
Earn 980 rewards points on your purchase!
Smart-Kill™ for your smart home - receive kill alerts on your mobile device and only check traps when alerted
Monitor an unlimited number of traps from anywhere via the user-friendly mobile app
Kills up to 50 rats per set of batteries with high-voltage shock
Removable lid allows for no-touch disposal of dead rodents
Requires 4 "C" batteries (not included)
Only compatible with 2.4GHz routers
For Indoor Use Only
Available Sizes: 1-Pack, 2-Pack, 3-Pack
We Live in a Connected World - Now Your Rat Trap Can, Too
When you're dealing with a rodent problem, there's plenty of frustrations to deal with – remembering to constantly check your traps shouldn't be one of them. With the Victor® Smart-Kill™ Electronic Rat Trap, you can get updates from your trap no matter where you are! This innovative Wi-Fi-enabled trap pairs with an app on your smartphone or other mobile device and sends a notification to alert you of a catch, letting you know when it's time to empty the trap without having to check.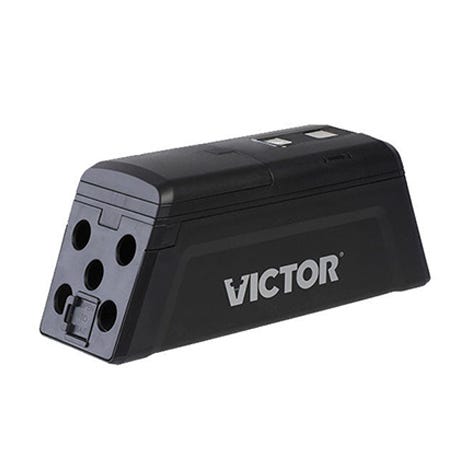 3 Easy Steps to Get Started
In addition to offering flexible and convenient rodent control, the Victor® Smart-Kill™ Wi-Fi Electronic Rat Trap is also easy to set up. In three easy steps, you can have your trap up and running with the ability to monitor multiple traps from your mobile device.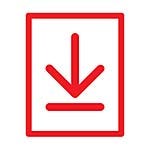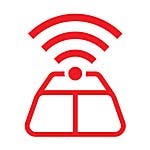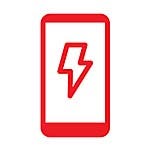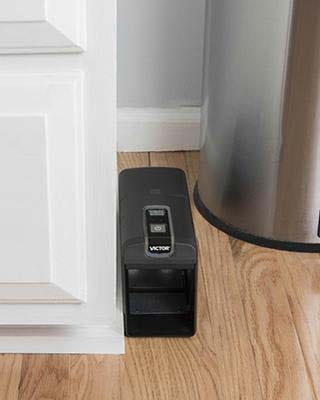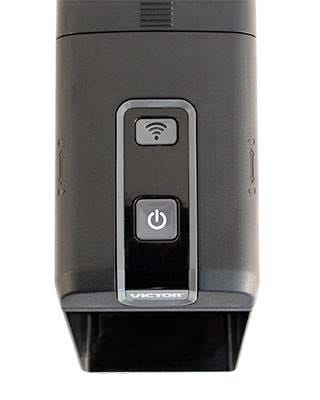 Wi-Fi Capability Gives the Power to Monitor From Anywhere
The compatible app distinguishes the Smart-Kill™ trap from other electronic traps by simplifying your pest control routine. It's quick to set up and pair with your trap, and allows you to give unique names to your traps so you can easily identify them. Not only will the convenient app notify you of a catch, but it will also keep track of the total kills over the trap's lifetime as well as monitor battery life.
High-Voltage Shock Humanely Kills Rodents
This powerful device works by delivering a humane, high-voltage shock to effectively eliminate rat invaders, and is capable of eliminating up to 50 rats per set of fully charged batteries (4 C-cells). Plus, with this trap, there's no need for poisons or chemicals, allowing it to be used anywhere inside your home or business.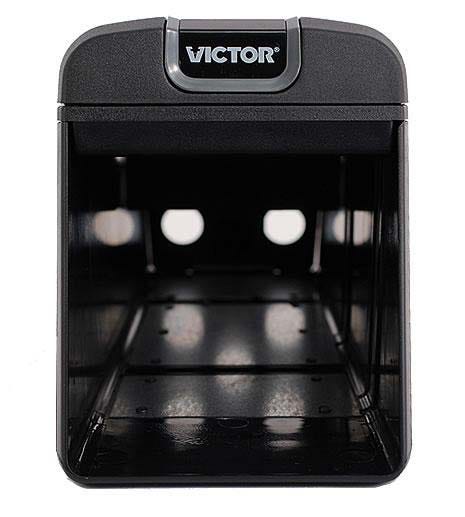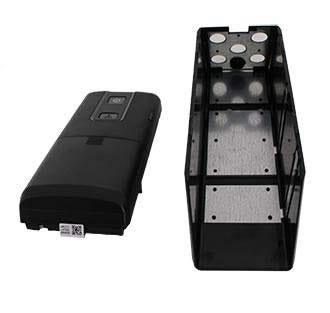 Removable Lid Ensures Easy Cleaning
The sleek industrial design boasts a removable lid, providing convenient access to the trigger plates so you can easily clean it in between uses. Once a catch is made, power off the trap and remove the lid. Then simply dispose of the dead rodent in the trash without ever having to touch it!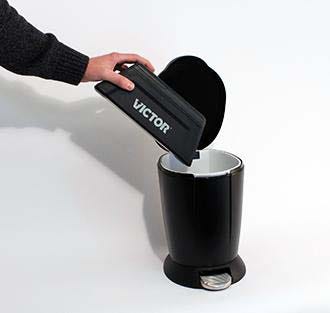 Convenient Bait Door for Effortless Bait Application
With a built-in bait cup, you will know your trap is properly baited. Access the cup by opening the bait door located at the back of the trap. To get started, use a toothpick or cotton swab to apply a high protein bait such as peanut butter or hazelnut spread in the cup. Then place your trap in an area with high rodent activity and turn it on.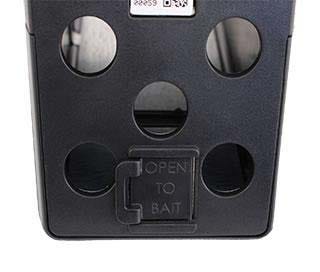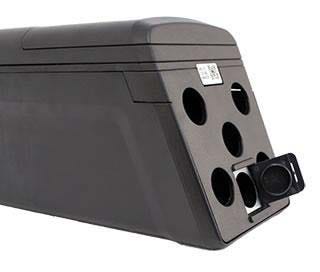 Victor® Smart-Kill™ Electronic Rat Trap Product Details
Do you want to know more helpful details about the Victor® Electronic Rat Trap? Take a closer look at the in-depth specifications for this product.
Victor® Smart-Kill™ Electronic Rat Trap
Model #
CM2
Available Sizes
1 Trap, 2 Traps, 3 Traps
Kills per Setting
1
Kills per Set of Batteries
50
Batteries Required
4 C-cell batteries (not included)
Router Requirements
2.4GHz band
Kill Method
Humane, high-voltage shock
Alert Method
Wi-Fi-enabled text alerts
App Functions

Rodent caught notifications
Battery monitoring
Lifetime kill records
Empty trap reminders
Social sharing

Materials
Plastic, Metal
Victor Product Comparison
See how the Smart-Kill™ compares to other Victor® electronic rat traps.
Smart-Kill™ Electronic Rat Trap: M2
Electronic Rat Trap: M241
Rat Zapper® Ultra: RZU001-4
Kills Per Setting
1 Rat
1 Rat
1 Rat
Kills Per Set of Batteries
50 Mice
50 Mice
60 Mice
Batteries Required
4 "C" Batteries
4 "C" Batteries
4 "D" Batteries
Kill Method
Humane, high-voltage shock
Humane, high-voltage shock
Humane, high-voltage shock
Alert Method
Wi-Fi-enabled mobile alerts
LED light
LED light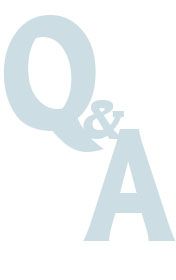 Questions & Answers
Q: How do I connect the trap to Wi-Fi?
A: Go to Wi-Fi settings on your mobile device. Select the trap, which is VICTOR following by 15 alphanumeric digits. Press "CONNECT", then press the back button. Select the Wi-Fi network to connect the trap to. Enter the network password for the Wi-Fi network, then press the red "CONNECT" button. It may take up to 1 minute to connect. A notification appears when the trap successfully connects.

WARNING: This product can expose you to chemicals including lead and lead compounds, which are known to the State of California to cause birth defects or other reproductive harm. For more information go to www.P65Warnings.ca.govwww.P65Warnings.ca.gov.
Victor® Smart-Kill Electronic Rat Trap
Model Number
CM2
Available Sizes
1 Trap, 2 Traps, 3 traps
Kills Per Setting
1
Kills Per Set of Batteries
50
Kill Method
Humane, high voltage shock
Is model m241 WiFi available
Question by: Chris on Nov 14, 2021, 4:02 PM
Trap model M241 is not wifi compatible. Only the M2 trap is wifi compatible.
Answer by: Kathryn Tator on Nov 15, 2021, 7:57 AM
How do I test the Smart-Kill trap to make sure it is working?
Question by: Mark Hamilton on Aug 20, 2021, 3:48 PM
The trap is designed with an indicator light to let you know it is armed and ready. The light should flash green when you turn it on, indicating that it is working as it should, so there is no need to test the trap.
Answer by: Rachel Faust on Aug 23, 2021, 9:13 AM
Hej,
I have a Smart-Kill M2 that works fine as long it is connected to wifi.
But, it loses wifi connection all the time, and right now I'm not able to connect it back at all.
I have a very good wifi network with many different devices working fine without any lost connections.
When investigating this problem I can see that I'm not alone, e.g. one of the bigger 'pest sites' here in Sweden, stick.se, has stopped selling this product due to this problem.
Right now I'm seriously considering returning this product.
Please, advise/support.
Thanks,
Anders
Question by: Anders Kempe on Nov 13, 2021, 5:58 AM
Sorry to hear this! If you got an alert that your connection was lost, there are a few possible causes:

- The trap has been turned off. If you aren't sure, feel free to turn the trap off and on again. The Victor® V will flash green three times, confirming when the trap is turned on and ready to go. The light doesn't remain on in order to conserve battery power, but the app will show if you are now connected.

- Your batteries are dead. You would have received an alert prior to this happening, but we all know that sometimes it's easy to miss these things. Try turning your trap off and back on again. If the Victor® V doesn't flash green three times, then the trap isn't getting any power and it's time to replace the batteries.

- There is a problem with the Wi-Fi connection. If you recently moved the trap, it's possible that it's no longer in range. If that's not the case, check your Wi-Fi to see if it's operating properly.

If you're still having trouble connecting, we recommend exchanging it at the original retailer you purchased the trap from. Rest assured that as long as the trap still has power, it will still continue to work if a rodent goes for the bait; you just won't receive notifications until the connection is re-established.
Answer by: Rachel Faust on Nov 15, 2021, 9:44 AM
Does this model (CM2) work with mice? Thank you.
Question by: Larry on May 9, 2022, 1:58 PM
Answer by: Rachel Faust on May 9, 2022, 2:14 PM
Can this electronic rat trap kill a small squirrel?
Question by: Ray Monette on Oct 25, 2021, 8:33 PM
This trap is only recommend for rats and should be used indoors only.
Answer by: Brandon Deleon on Oct 26, 2021, 8:23 AM