Victor® Wide Pedal Rat Trap - All Questions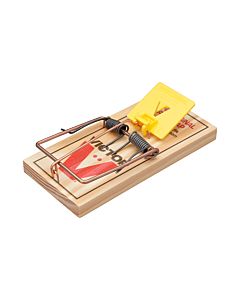 Victor® Wide Pedal Rat Trap
What is the 'f' and 's' on rat trap pedal?
Question by: Dad on Sep 19, 2021, 11:09 AM
These are the two settings of the trap indicating "Firm" and "Sensitive". The trap will be easier to set on the firm side, but not trip as easy. The trap will be more difficult to set on the sensitive side and trip very easy
Answer by: Rachel Faust on Sep 20, 2021, 9:19 AM
What's the best rat bait?
Question by: KW on Jul 21, 2023, 11:36 AM
We recommend a small, pea-sized amount peanut butter for baiting our traps.
Answer by: Lauren Potter (Admin) on Jul 24, 2023, 8:27 AM