Victor® TIN CAT® Mouse Trap with Window
As low as
$43.19
Regular Price
$15.99
Victor® TIN CAT® Mouse Trap with Window
44
4.2
5
1
Earn 300 rewards points on your purchase!
Transparent lid for easy viewing
For catching and releasing mice
Humane method of mouse control
Catches up to 30 mice per setting
Available Sizes: 1 Trap, 3 Traps, 12 Traps
Best Used For





Victor® TIN CAT® Mouse Trap with Window
Eliminate mice problems with this Victor® TIN CAT® mouse trap with window. Designed for humane catch and release of mice, it holds up to 30 rodents at once. The convenient clear window allows for easy viewing of trapped pests, and the sturdy lid opens for easy, offsite release. The slim metal construction is suitable for indoor or outdoor use, and since it contains no poisons, it can be used safely around children, pets, and food.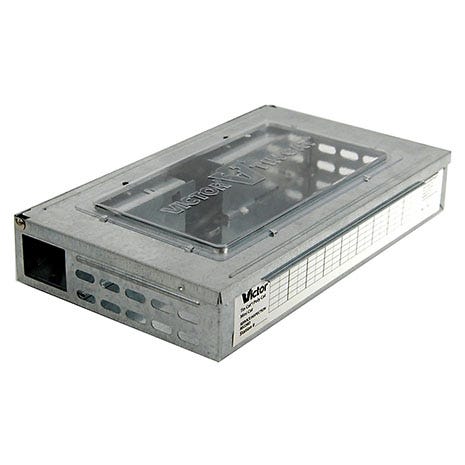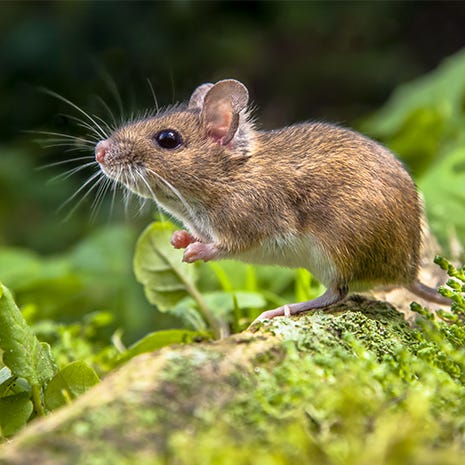 Nonlethal Rodent Solution
This TIN CAT® mouse trap provides no-touch, nonlethal capturing of mice so you can release them back into the wild. It provides a no-mess solution to a mice problem in your home or business.
How to Use
To set up the TIN CAT® mouse trap with window, follow these easy instructions:
Set the bait: Provide a dab of peanut butter or a small bit of cheese.
Place trap: Set the TIN CAT® along a wall or next to a hole where mice have been located or identified; mouse droppings are a good indicator.
Check: Using the clear window, check at a glance whether mice have been captured.
Release: When the trap is full, release the captives into the wild at an offsite location while following local guidelines for releasing captured animals.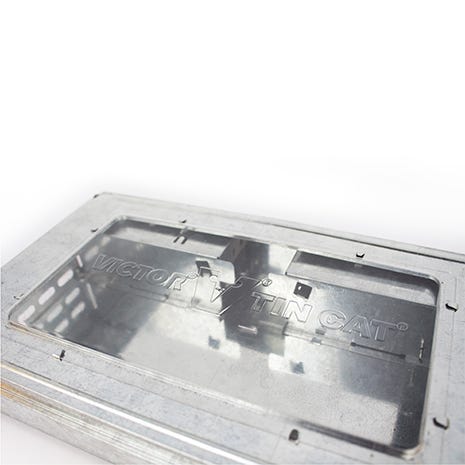 Convenient Viewing Window
The clear window on this TIN CAT® mouse trap provides a clear view of the pests inside, letting you know when it's time to empty it. All it takes is a quick glance to know if you've captured one mouse or multiple mice.
Indoor or Outdoor Low-Profile Design
This mouse trap's low-profile structure lets you place it inconspicuously in indoor and outdoor areas of your home. The slim shape of the TIN CAT® fits under furniture, in drop ceilings and raised floors. It can also be used outdoors to prevent mice from making their way inside.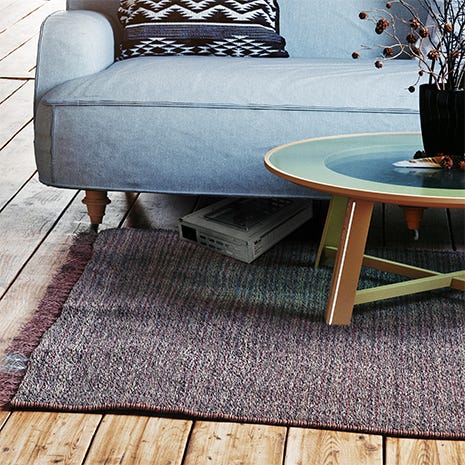 "Love the window in the top. Easy to check for trapped mice and less handling.""
Victor® TIN CAT® Mouse Trap with Window Product Details
Do you want to know more helpful details about the Victor® TIN CAT® Mouse Trap? Take a closer look at the in-depth specifications for this product.
Victor® TIN CAT® Mouse Trap
Model #
CM308
Available Sizes
1 Trap, 3 Traps, 12 Traps
Trap Type
Live mouse trap
For Use Against
Mice
Catches per Setting
Up to 30 mice
Usage Notes
Check the trap frequently so mine can be released in a timely manner
Materials
Clear lid for checking the trap
Materials
Metal,plastic
Indoor or Outdoor Use
Indoors and Outdoors
Victor® TIN CAT® Mouse Trap with Window
Model #
CM308
Available Sizes
1 Trap, 3 Traps, 12 Traps
Trap Type
Live mouse trap
For Use Against
Mice
Catches per Setting
Up to 30 mice
Usage Notes
Check the trap frequently so mice can be released in a timely manner
Features
Clear lid for checking the trap
Materials
Metal, plastic
Indoor or Outdoor Use
Indoors and Outdoors
Customer Reviews
2%
of customers
recommend this product