Victor® Safe-Set™ Rat Trap
Earn 160 rewards points on your purchase!
Safe-Set™ design prevents accidental triggering of the trap
Easily set and release with just one click
Convenient bait hood eliminates bait theft
Safe for use around children and pets wen used as directed
Reusable design for ongoing rodent protection
Victor® Safe-Set™ Rat Trap
The Victor® Safe-Set™ Rat Trap was engineered with safety as a top priority. The Safe-Set™ design prevents accidental triggers to keep you and your family as safe as possible. Not only is it safe for use around kids and pets when used as directed, it is also easy to use regardless of your experience level. Simply click the mechanism into place, place the trap, and wait!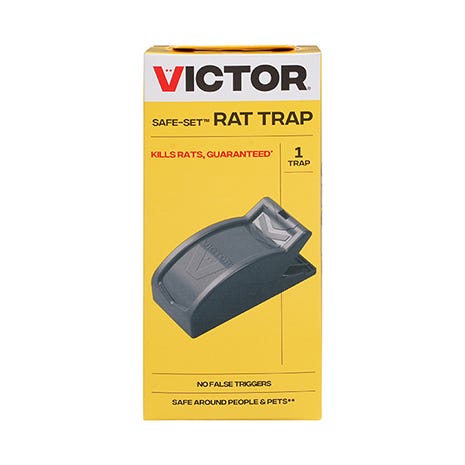 Best Used For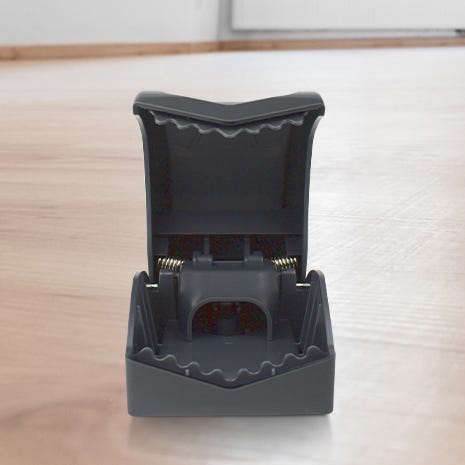 Innovative Safe-Set™ Technology
Designed with a safety feature that prevents accidental triggering, the Victor® Safe-Set™ Rat Trap is a safe choice for homes with kids and pets when used as directed. To set, simply activate the trap with your hand or foot and place in an area with noticeable rodent activity. Rats will be able to enter the hole to grab the bait and trigger the kill bar, however, curious kids and pets will not be able to set off the trap because of the Safe-Set™ feature.
Designed for Easy Baiting
Proper placement of bait is essential for a quick, clean kill. The Safe-Set™ Rat Trap takes the hassle out of eliminating rats. To bait the trap, open the hatch on the bottom of the trap and apply a high protein bait, such as peanut butter, in the bait cup and click the hatch closed. Plus, the bait hood prevents bait theft by ensuring that rodents trigger the trap when trying to access the bait.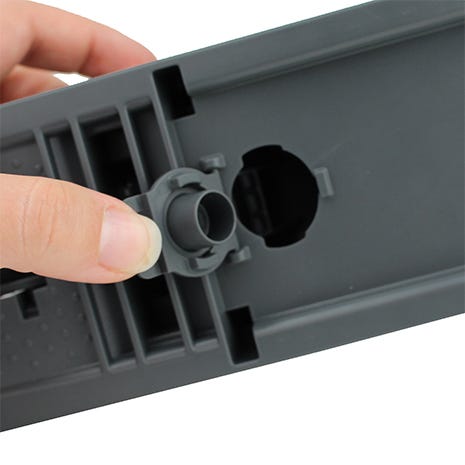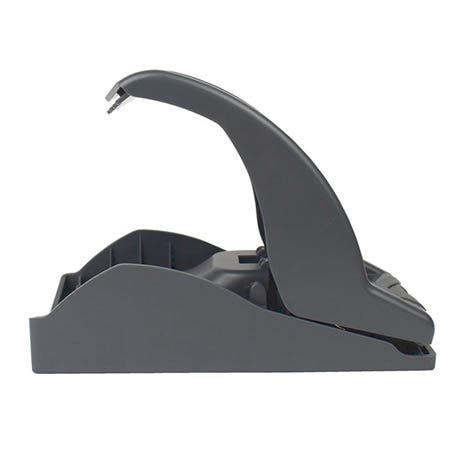 Quick and Effective Rodent Control
Once a rat triggers the trap, the Safe-Set™ Rat Trap immediately springs closed to eliminate the pest on contact. All that's left to do is release the dead rodent with another click, dispose of it, and clean the trap so it's ready to use again and again. For the best results, place the trap near signs of rodent activity. Placement along walls usually leads to a higher catch rate.
Victor® Safe-Set™ Rat Trap Product Details
Do you want to know more helpful details about the Victor® Safe-Set™ Rat Trap? Take a closer look at the in-depth specifications for this product.
Victor® Safe-Set™ Rat Trap
Model #
M147B
For Use Against
Rats
Materials
Plastic
Ideal Locations

Living Rooms
Bedrooms
Kitchens
Dining rooms
Basements
Attics

WARNING: This product can expose you to chemicals including lead and lead compounds, which are known to the State of California to cause birth defects or other reproductive harm. For more information go to www.P65Warnings.ca.govwww.P65Warnings.ca.gov.
Victor® Safe-Set™ Rat Trap
Model #
M147B
For Use Against
Rats
Classification
Safe-Set™
Materials
Plastic
Ideal Locations

Living Rooms
Bedrooms
Kitchens
Dining Rooms
Basements
Attics

Features

Bait hood prevents bait theft
Safe-Set™ technology
Reusable