Victor® Power-Kill® Mouse Traps
As low as
$5.99
Regular Price
$5.99
Victor® Power-Kill® Mouse Traps
10
3.2
5
1
Earn 220 rewards points on your purchase!
High-Impact Kill Bar for quick, humane kill
Simple to use – set and release with just one click!
Large bait trough for easy bait placement
Trip pedal is easily activated for higher catch rates
Can be discarded or reused after a catch
Available Sizes: 2 traps, 4 traps, 6 traps, 8 traps, 12 traps
Victor® Power-Kill™ Mouse Trap - 4-Traps
Whether you've just spotted your first mouse or are in the middle of an ongoing rodent battle, Victor® Power-Kill™ Mouse Traps help stop the problem in a snap. Thanks to a large food trough and a one-click setup, the Power Kill™ trap is easy to bait and set. Once the mouse jostles the trigger pedal, the High-Impact Kill Bar™ swiftly closes, ensuring a quick, humane kill. The oversized trip pedal is more easily activated that standard pedals, ensuring higher catch rates.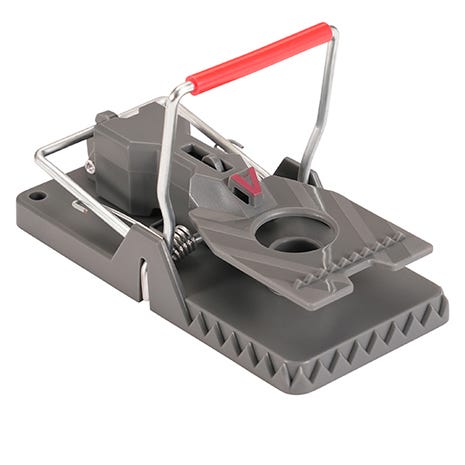 Simple to Use
For your convenience, the Power-Kill® is extremely easy to use. The built-in bait trough keeps the bait neatly contained, and its large size makes it easy to load with peanut butter or other tasty substances. Plus, setting is easy as just one click! Simply pull back on the High-Impact Kill Bar™ until you hear a click, and you're ready to go. You can place the Victor® mouse trap anywhere you notice rodent activity or along a wall where mice typically travel.
Swift, Effective Kills
As soon as the mouse steps on the trip pedal, the powerful, High-Impact Kill Bar™ immediately snaps closed, bringing about a quick end. Afterward, the one-step spring action lets you easily remove the rodent without touching it and without worrying about accidental snaps.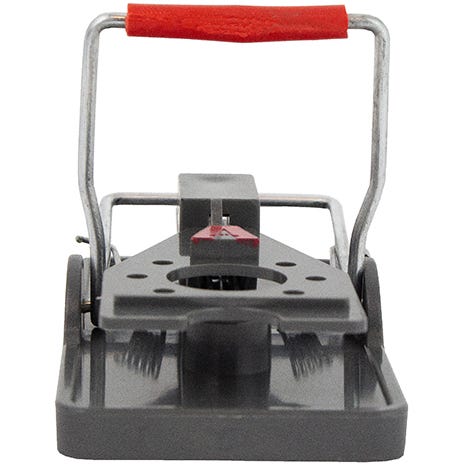 Large Trip Pedal
The Power-Kill™ Mouse Trap enhances the classic snap trap design by adding an oversized trigger plate to ensure higher catch rates. The expanded size means it can be easily activated both by rodent interest in food and through accidental contact as mice scamper across the floor. More often than not, if you have a mouse - you have mice, so you can use these mouse traps more than once. After you've discarded your catch, simply reset and reuse.
Victor® Power-Kill™ Mouse Trap Product Details
Do you want to know more helpful details about the Victor® Power-Kill™ Mouse Trap? Take a closer look at the in-depth specifications for this product.
Victor® Power-Kill™ Mouse Trap - 4-Traps
Model #
BM392-4
Quantity
4 Traps (2 Pack of M392)
Features

High-Impact Kill Bar™
Large Bait Trough
Oversized Bait Pedal
1-Click Set

Trap Type
Plastic snap trap
For Use Against
Mice
Victor® Power-Kill Mouse Trap
Model #
CM392
Available Sizes
2 traps, 4 traps, 6 traps, 8 traps, 12 traps
Trap Type
Plastic snap trap
Recommended Use
Living rooms, kitchens, attics, basements and garages
For Use Against
Mice
Customer Reviews
40%
of customers
recommend this product