Victor® Pestchaser® Rodent Repeller with Nightlight - 6 Units
Victor® Pestchaser® Rodent Repeller with Nightlight - 6 Units
2
2.5
5
1
Earn 1140 rewards points on your purchase!
Plug-in device humanely repels mice, rats, and other rodents
Protects average-size rooms such as living rooms, bedrooms, and kitchen
Emits a high-frequency sound to drive away rodents
Safe for use around people and non-rodent pets when used as directed
Convenient nightlight feature provides soft illumination
6 units included
Victor® PestChaser® Rodent Repeller
The Victor® PestChaser® Rodent Repeller effectively drives away rodents by emitting a high frequency sound that is unpleasant to them. The PestChaser® is easy to use – all you have to do is plug it in. This ultrasonic rodent repeller is a humane option for rodent control, and the ideal choice for homes with children and non-rodent pets.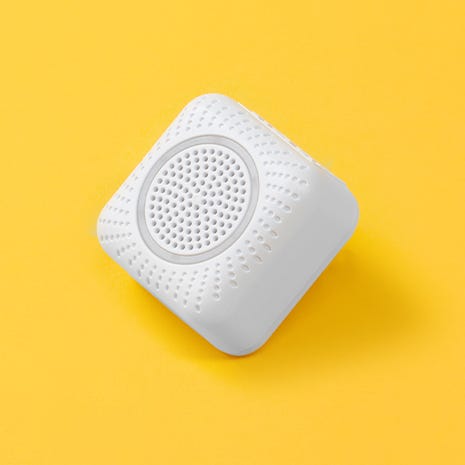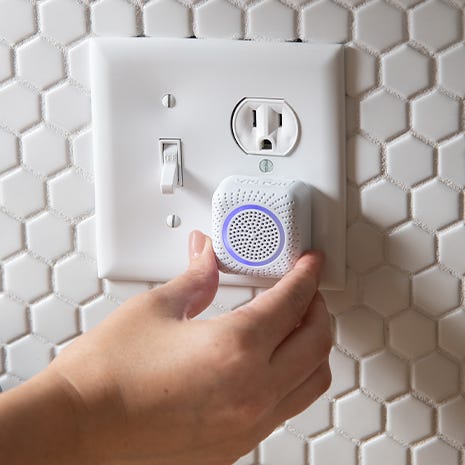 Humanely Repels Rodents
The Victor® PestChaser® Rodent Repeller emits ultrasonic frequencies that send mice and rats scurrying. The device uses varying frequencies to prevent rodents from getting used to the noise and to keep them from returning. While the high-frequency noise is loud to rodents, it is safe for use around people and non-rodent pets when used as directed.
Mini Size, Maximum Coverage
Despite its small size, the Victor® PestChaser® Rodent Repeller offers mighty rodent protection. This plug-in repeller device is ideal for average-sized rooms including kitchens, bedrooms, attics, living rooms, and more. Ultrasonic frequencies can't travel through walls, so use one PestChaser® per room you want to protect.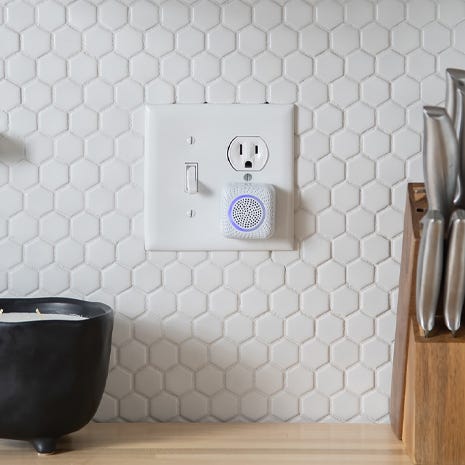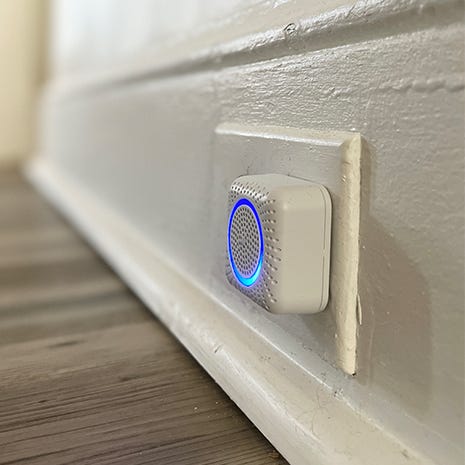 Built-in Nightlight
The Victor® PestChaser® Rodent Repeller comes equipped with a built-in nightlight that emits a soft glow. The gentle illumination is not only great for navigating around obstacles at night but also lets you know the device is working.
How Ultrasound Works
Humans typically can hear sounds between 20-20,000hz, however mice and rats can hear much higher frequencies. The PestChaser® is designed to emit noise at a frequency that creates an unfriendly environment for rodents to discourage infestation.


WARNING: This product can expose you to chemicals including lead and lead compounds, which are known to the State of California to cause birth defects or other reproductive harm. For more information go to www.P65Warnings.ca.govwww.P65Warnings.ca.gov.
Victor® Pestchaser® Rodent Repeller with Nightlight - 6 Units
Model Number
M756K
For average sized rooms
Living rooms, bedrooms, and kitchens
Features
Convenient nightlight that provides soft illumination
Includes
6 units
Customer Reviews
0%
of customers
recommend this product
Are they safe for dogs? Can dogs hear them?
Question by: Keith miller on Jun 6, 2022, 2:12 PM
PestChasers® can be used near dogs, cats, and any other non-rodent animal.
Answer by: Rachel Williams on Jun 6, 2022, 2:46 PM