Victor® PestChaser® Rodent Repellent With Nightlight & Extra Outlet - All Questions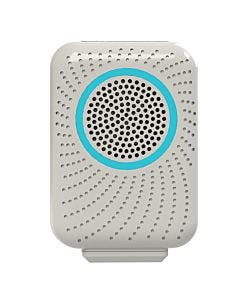 Victor® PestChaser® Rodent Repellent With Nightlight & Extra Outlet
The Victor Pestchaser Rodent Repeller, that I purchased lights up but doesn't make any sound. It was my understanding that it is supposed to make a repelling noise. Please advise.
Question by: Charlotte Sluder on Sep 17, 2021, 5:48 PM
The noise emitted by this product is inaudible to human ears; as long as the light it on, the unit is working!
Answer by: Kathryn Tator on Sep 20, 2021, 10:07 AM