Victor® Snake-A-Way® Snake Repelling Granules - 1.75 LB - All Questions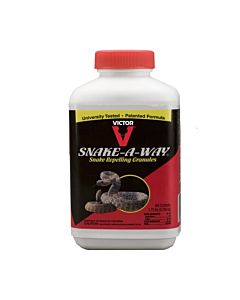 Victor® Snake-A-Way® Snake Repelling Granules - 1.75 LB
Can the snake a way granulates be used on property with a well. My well is about 40 yards from my house and I am looking to apply this product around my home.
Question by: Garrett on Jun 17, 2021, 8:00 PM
We do not recommend applying the product directly to water, or to areas where surface water is present or to intertidal areas below the mean water mark. Please contact us at 1-855-584-2867 with any questions, we're happy to help!
Answer by: Woodstream (Admin) on Jun 20, 2021, 8:00 PM