Victor® Smart-Kill™ Electronic Rat Trap Refill Chambers
Victor® Smart-Kill™ Electronic Rat Trap Refill Chambers
2
5
5
1
Earn 400 rewards points on your purchase!
For use with the Victor® Smart-Kill Electronic Mouse Trap (sold separately)
No-touch, no-see disposal: just detach the disposable refill chamber and throw away after a catch
Built-in bait cup ensures proper bait placement
100% kill rate: beveled columns trap mice in place
Includes 4 disposable refill chambers
Victor® Smart-Kill™ Electronic Mouse Trap Refill Chambers
With Victor® Smart-Kill™ Electronic Mouse Trap Disposable Refill Chambers, you can save on cleanup time and avoid the unpleasant sight of dead rodents. This pack of four refill chambers is compatible with your Victor® Smart-Kill™ Electronic Mouse Trap so you can continue tackling your mouse infestation with high-voltage killing power. After each catch, simply detach and discard the chamber containing the mouse, and then attach a fresh chamber. The easy cleanup and built-in bait cup make this refill set the perfect addition to your pest control routine.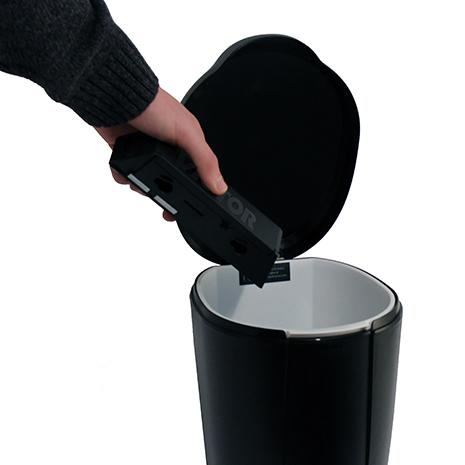 Disposable for Easy, Mess-Free Cleanup
Thanks to Victor® Disposable Refill Chambers, catching and disposing of mice is a breeze. Once a catch is made, power off the trap Smart-Kill™ Electronic Mouse Trap and remove the kill chamber. Then simply discard the entire kill chamber in the trash without ever having to see or touch the dead rodent! There's no mess and no rodent contact. Attach a new refill chamber to continue catching mice.
Beveled Columns Prevent Escapes
To enter the kill chamber, mice pass through a uniquely designed tunnel with beveled columns. These columns direct the mouse further into the tunnel and make it difficult to back out. Once inside, they help to keep the mouse in place over the trigger plate to prevent escapes, ensuring a 100% kill rate. In addition, they act as a safety measure to make it more difficult for fingers to reach in and touch the plates.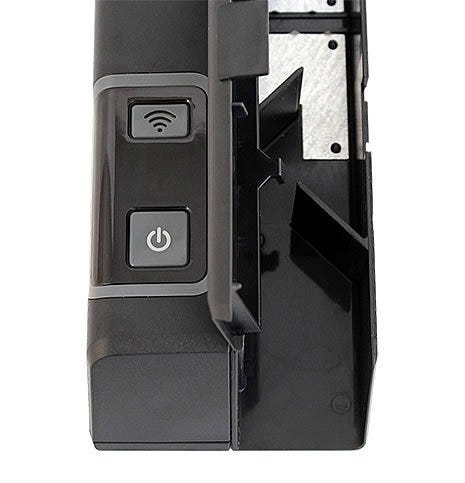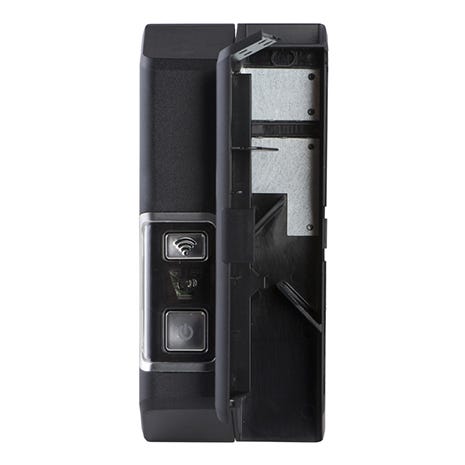 Bait Cup Ensures Proper Baiting
With a built-in bait cup, you always know your trap is properly baited. Access the cup by opening the kill chamber lid. The cup is marked on the floor of the trap furthest from the rodent entrance. To avoid transferring your scent to the trap, use a toothpick or cotton swab to apply a high protein bait, such as peanut butter or hazelnut spread, in the cup.
Victor® Smart-Kill™ Electronic Mouse Trap Disposable Refill Chambers Product Details
Do you want to know more helpful details about the Smart-Kill™ Electronic Mouse Trap Disposable Refill Chambers? Take a closer look at the in-depth specifications for this product.
Victor® Smart-Kill™ Electronic Mouse Trap Disposable Refill Chambers
Model #
RF4-M1
Includes
4 Disposable Mouse Refill Chambers
Features

Disposable
Built-in bait cup
Beveled columns
Victor Product Comparison
See how the Smart-Kill™ compares to other Victor® electronic mouse traps.
Smart-Kill™ Electronic Mouse Trap: M1
Electronic Mouse Trap: M250S
Multi-Kill™ Mouse Trap: M260
Kills Per Setting
1 Mouse
1 Mouse
10 Mice
Kills Per Set of Batteries
100 Mice
100 Mice
150 Mice
Kill Method
Humane, high-voltage shock
Humane, high-voltage shock
Humane, high-voltage shock
Alert Method
Wi-Fi-enabled mobile alerts
LED light
LED light
Safety Switch?
Yes
Yes
Yes
Additional Features
Removable Kill chamber, built-in bait cup
Removable Kill chamber, built-in bait cup
Collection drawer, dual entry
Victor® Smart-Kill™ Electronic Mouse Trap Disposable Refill Chambers
Model #
RF4-M1
Includes
4 Disposable Mouse Refill Chambers
Features

Disposable
Built-in bait cup
Beveled columns

Materials
Plastic, metal