Victor® PestChaser® PRO Ultrasonic Rodent Repeller
As low as
$39.49
Regular Price
$49.49
Victor® PestChaser® PRO Ultrasonic Rodent Repeller
119
3.7
5
1
Earn 1980 rewards points on your purchase!
Plugin pest-repelling device for mice, rats, & other rodents
Ideal for large rooms - kitchens, garages, attics, and basements
6-foot cord enables ideal placement anywhere in the room
Produces a high frequency ultrasound to repel rodents
Frequency is inaudible to people and non-rodent pets
Available Sizes: 1-Pack, 2-Pack, 3-Pack
Best Used For





Victor® PestChaser® Pro - 3-Units
The Victor® PestChaser® Pro is one of the most powerful humane pest controls on the market. The plugin emits high frequency sound waves to repel the rodents away from your home. The noise is completely inaudible to humans and any non-rodent pests. PestChaser® works best to repel rodent populations when used with other rodent control methods as part of an integrated approach to trap, repel, and monitor infestations.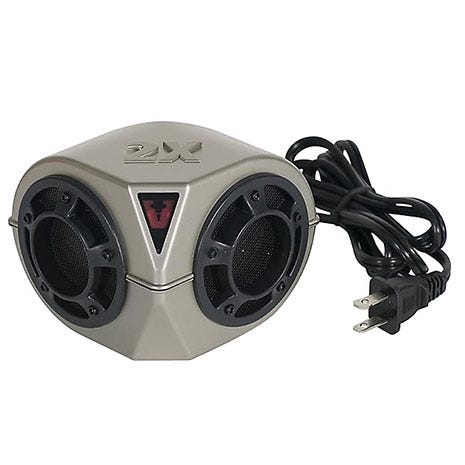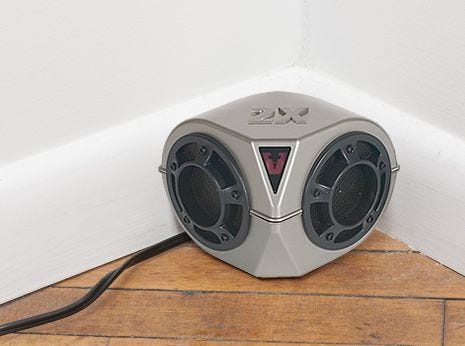 How To Use
The Victor® PestChaser® Pro is easy to use and an ideal pest control option for large spaces. To use, simply locate an area where you think rodents may be, plug into an outlet, clear all surroundings away from the PestChaser® Pro, and turn on the option LED light. After set-up, relax, forget, and let Victor® do the work for you. For best results, remove all likely food sources that may attract rodents prior to use.
How it Works
The high frequency ultrasound projected by the PestChaser® Pro varies in volume and frequencies, to keep rodents from being accustomed to the sound. The non-repetitive frequency levels irritate their hearing, causing them to believe they are in an unpleasant environment. For humans, the sound they hear would be equivalent to us hearing a jackhammer non-stop.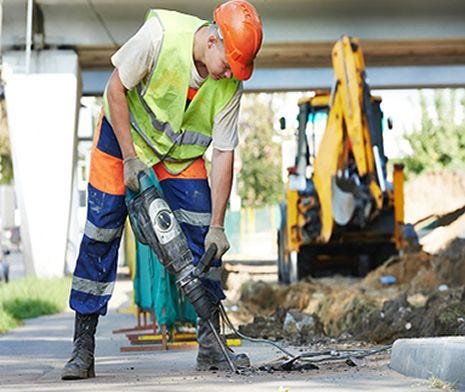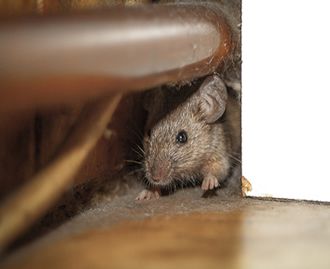 Ultrasonic Technology
The sound being emitted "encourages" rodents to flee. The ultrasound technology makes a high noise to distress the pests without being detectible to the human or non-rodent pets. Since you won't hear sound, an LED light behind the speaker grill lets you know the product is on.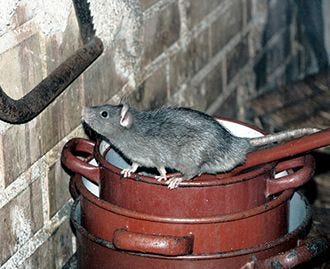 Pestchaser® Pro Placement
The PestChaser® Pro will not emit frequencies around corners or hard surfaces like furniture, cabinets, walls, or ceilings. One must be placed in each room where you have a rodent problem. A 6 ft power cord is provided to ensure ideal placement.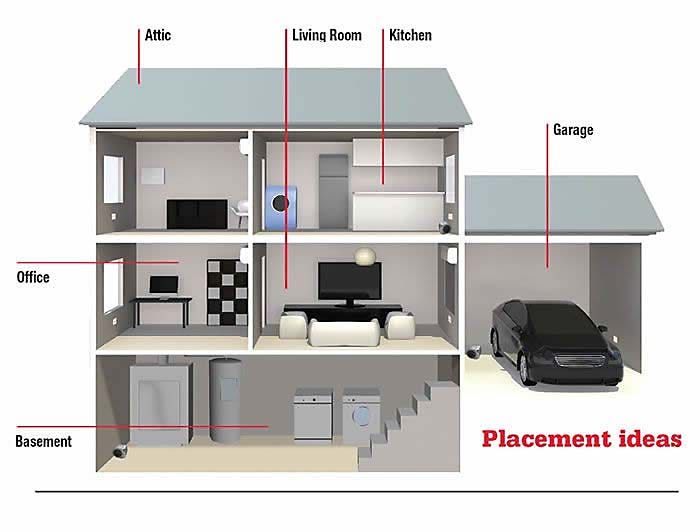 Repel Rodents with Victor® PestChaser® Pro
Our researchers found that you can use science instead of traps or poison to repel rodents from your home or businesses. The Victor® PestChaser® Pro rids the diseased animals away by producing a high frequency ultrasound only they can hear.

"I am about to make my third purchase of this product. We own a number of pets so poison and traps are not an option in several locations. These things work!"
Victor® Pestchaser® Pro
Do you want to know more helpful details about the Victor® PestChaser® Pro? Take a closer look at the in-depth specifications for this product.
Victor® Pestchaser® Pro - 3-Units
Model #
BM792PROMO
Quantity
3 Units
Recommended Use
Large-size rooms
Design
Heavy-duty
Output
Varying Volumes) and Frequencies
Feature
Rodent activity can be reduced in 6 to 10 days.
Money Back Gurantee
Please view our return and refund policy.

WARNING: This product can expose you to chemicals including lead and lead compounds, which are known to the State of California to cause birth defects or other reproductive harm. For more information go to www.P65Warnings.ca.govwww.P65Warnings.ca.gov.
Victor® PestChaser®Pro
Model #
CM792
Available Sizes
1 Unit, 2 Units, 3 Units
Size (Weight)
1.5 lb
For Use Against
Mice and Rats
Recommended Use

Large-sized rooms:

Living rooms
Kitchens
Bedrooms
Basements
Sheds
Garages

Cord Included
6 ft cord
Design
Heavy-duty
Output
Varying Volumes and Frequencies
Optional Light
LED Light
Disposable or Reusable
Reusable
Indoor or Outdoor Use
Indoor use only
Coverage
Maximum
Estimated Service of Life
3 - 5 years
Feature
Rodent activity can be reduced in 6 to 10 days.
Money Back Guarantee
Please view our return and refund policy.
I just purchased a pet chaser Pro and plugged it in. I expected the unit to be totally silent for what my ears could hear but there is a soft buzzing sound I can hear coming from the unit when it is plugged in. Is this normal? Does this mean there's a problem with it functioning properly?
Question by: Ry on Sep 24, 2021, 6:35 PM
The ultrasonic frequency that the unit emits is not able to be heard by human ears. What you are likely hearing is the speaker inside the unit vibrating due to the frequency. This is normal and should not be loud.
Answer by: Lauren Steiner on Sep 27, 2021, 4:08 PM
WHEN IT SAYS INDOOR USE ONLY, COULD IT BE USED ON A PATIO THAT IS NOT HEATED OR AIR CONDITIONED BUT IS PROTECTED FROM RAIN & SNOW?
THANK YOU, DAVE
Question by: DAVE BORDEN on Dec 21, 2021, 5:01 PM
We do not recommend using this outdoors, even if used on a patio that is protected. For this product to work effectively, it must be placed indoors.
Answer by: Rachel Faust on Dec 22, 2021, 8:24 AM
Is it safe to use around indoor birds?
Question by: Amber on Sep 23, 2022, 7:18 PM
The PestChaser can be used around indoor birds.
Answer by: Rachel Williams (Admin) on Sep 26, 2022, 8:56 AM
Does it work for squirrels
Question by: Jim on Jan 10, 2022, 4:44 PM
This product is only recommended for rodents such as mice and rats. It is not recommended for use on squirrels.
Answer by: Rachel Faust on Jan 11, 2022, 8:30 AM
Will this product work with lizards and geckos
Question by: Susan wolf on Dec 5, 2021, 10:40 AM
This product is not recommended to repel reptiles such as lizards and geckos. It is only recommended for use against rodents such as mice and rats.
Answer by: Rachel Faust on Dec 6, 2021, 8:36 AM