Victor® Snake-A-Way® Snake Repelling Granules - 1.75 LB
Special Price
$10.59
Regular Price
$12.99
Earn 200 rewards points on your purchase!
EPA-registered granules repel venomous and non-venomous snakes
Lasts 2 to 3 months after application
Apply around the perimeter of area you want to protect
91% repellent rate of garter snakes and rattlesnakes
Temporarily disrupts snakes' sensory reception without harm
Contains Naphthalene (7%) and Sulfur (28%)
Covers up to 0.2 acre
Cannot Ship to:
AK, CA, HI, ME
Best Used For


Victor® Snake-A-Way® Snake Repellent Granular
Victor® Snake-A-Way® contains a unique formula that is third-party tested and effective against even the toughest snakes. This long-lasting snake repellent can be used to repel rattlesnakes and garter snakes from areas around houses, cabins, trailers, garages, flowerbeds, and more.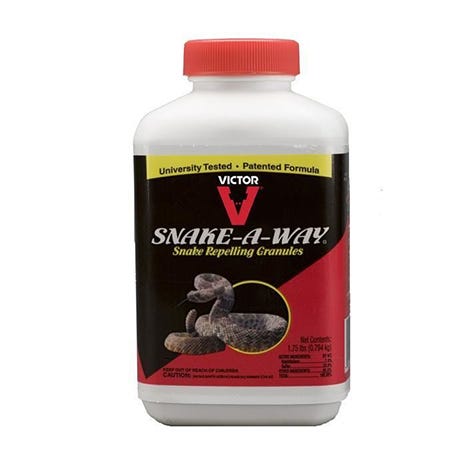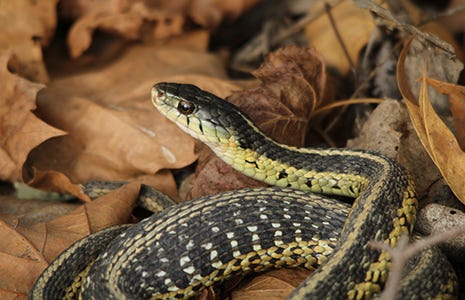 Sends Snakes Scurrying
Snake-A-Way®'s unique formula works to temporarily disrupt the snake's Jacobson's Organ (auxiliary olfactory sense organ), on which a snake relies for its survival. This successfully causes a snake to become disoriented, forcing it to retreat in search of fresh air.
Easy Application
Wearing gloves, spread Snake-A-Way® granules along the perimeter of the area you want to protect to create a long-lasting snake barrier. Once applied, the formula starts working, and lasts until the scent dissipates. To repel rattle snakes, sprinkle in bands 8-12 inches wide, and to repel garter snakes, sprinkle Snake-A-Way® in bands 4-5 inches wide.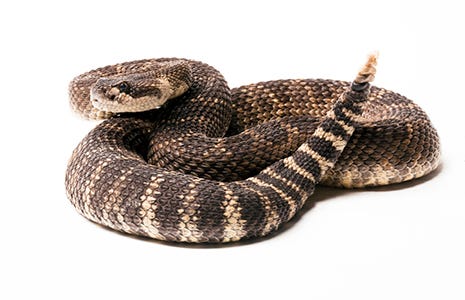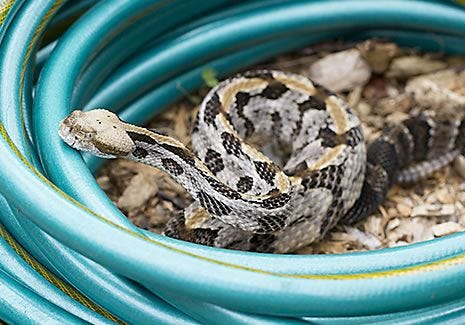 EPA Registered Snake Repellent
Snake-A-Way® is EPA registered which means, when used as directed, it will not have adverse effects on humans or the environment.
Victor® Snake-A-Way® Snake Repellent Granular Product Details
Do you want to know more helpful details about the Victor® Snake-A-Way® Snake Repellent Granular? Take a closer look at the in-depth specifications for this product.
Victor® Snake-A-Way® Snake Repellent
Model #
VP363
For Use Against
Poisonous and non-poisonous snakes
Presentation
Granules
Bottle Type
Bottle with shaker top
Victor® Snake-A-Way® Snake Repellent Granular - 1.75 lb
Model #
VP363
Size (Weight)
1.75 lb
Presentation
Granules
For Use Against
Venomous and Non-Venomous snakes
Bottle Type
Bottle with shaker top
Bottle Dimensions
Height: 8" / Width: 4"
Features

Safe around people, pets, and plants when used as directed
Apply in outside areas around houses, cabins, garages, and more
Reapply after heavy rain for best results